Bill Maher is religulous! – You know, I've always kinda liked Bill Maher. I'd heard that he was big into alternative medicine and Big Pharma conspiracy woo but I never seemed to have caught interviews or episodes of his show where that came out. What I always caught was his anti-religious rants, which I've always loved. But he's now revealed that he's not only kinda into nonsense medicine but has now taken it upon himself to promote and endurse HIV/AIDS Denier Christine Maggiore's book. As reported last week, Maggiore just died because of AIDS. Though her denialist friends are making up nonsensical "alternative" explanations for her death. Bill, your movie was still one of the best of last year but please, just leave the doctoring to the doctors.
A few weeks ago antivaccinationist J.B. Handley whined about how biased the New York Times was after they interviewed him. This was before the article he was being interviewed for even came out–probably not a smart move if you want a favorable review. Well now that article is finally in print. And it mops the floor with these fools playing doctor. And not only that but the article even squeezes in passing references to other infamous wacko conspiracy theories.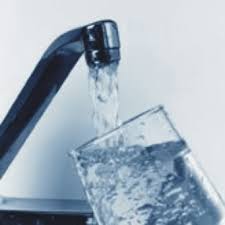 Couple defends claim of cures for herpes, bird flu, smallpox –  A couple in New Zealand who claim to have homeopathic cures for many diseases are being prosecuted for making misleading claims.
Son of a Psychic Healer – WNYC's Leonard Lopate interviews Philip Smith. "Philip Smith grew up in 1960s Miami, with a psychic healer father who was into yogic diets, mystical vibrations, and reincarnation.  Smith himself became a Scientologist at the age of 17. His new memoir about his youth is Walking Through Walls."  It's sad that this guy is still this guillible. Not only is his father delusional but he's deliberately defrauding people, as evidenced from the description of his magically making their legs the same length, a tired old trick that James Randi debunked years ago. It's a facinating listen, if not tragic that this guy has been so indoctrinated that he can claim to have done so much research and yet managed to miss good skeptical critique.
Barack Obama should not become honorary president of the Boy Scouts of America – Every president since William Taft has accepted the title to this discriminatory organization. But the Secular Coalition for America says the buck should stop here.
Correction: Oops. I posted the wrong photo. That's a photo of the Hitler Youth, not the Boy Scouts of America. My mistake.
Citizen Obama – Those cranks trying to come up with any excuse to  bar Barack Obama from becoming president are at it again. They're sticking with their false claim that he's not a natural born citizen have put together a TV ad that all the major networks have refused to air. It's a fun piece of batshit insanity that may have you rolling on the floor laughing:
Do you know ANYONE who still has their original birth certicate? Okay, I might. But I'm pretty sure if I do I'm a rare exception.